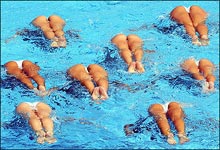 Every year Bob tried his best to get onto his college's synchronized swimming team, but every year he was turned down. It was always the same biased excuses that kept him off the team:
'Your back is too hairy', they explained one year.
'You have a ying yang', the next.
'Your bottom is not pert enough', in his final year.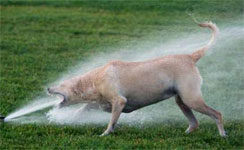 Although discouraged he searched for a way to put out the sexist fire that raged within the swim bitches closed minds.

On his way back from another pointless swim team tryout Bob was distracted by a poster of Seigfried and Roy.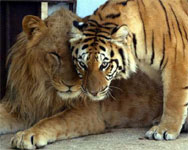 His love for synchronized swimming was soon overpowered for his new obsession to frolic with big gay cats.