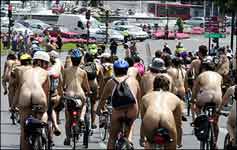 As gas prices rose, Americans coated their bodies with solar panels and used friction braking bikes to capture as much energy as possible to sell back to the power companies.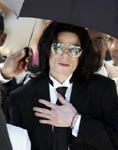 The exonerated Michael Jackson did public service announcements supporting the use the so called "nude panelling" craze. "I just want all the boys in my neighborhood to really embrace this trend for america!"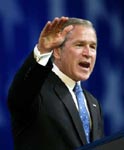 Of course, the oil lobbyist and former president G.W. Bush complained that the oil companies profits were shrinking and were only "yea high". Silly George, no one believes anything you say anymore.