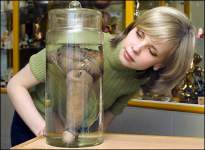 Sarah stared at Rasputin's penis long and hard, thinking her hormonally-charged thoughts.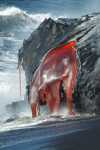 "If I were to remove it from the liquid," she reasoned, "it would shrink and shrivel..."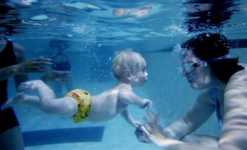 Sarah's doctoral thesis became more than a little silly, what with the whole "Mothers, raise your male children underwater so as to enhance the size of their member!" thing.