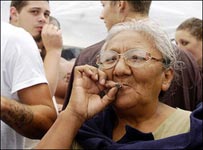 I was always shy about trying new things, be they drugs, food or sexual encounters. See, here in this photo of me from high school even my granny is putting me to shame (I'm the one with the goatee over her shoulder).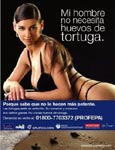 My girlfriend would tease me inscenantly about my reluctance to try new things, which is why I eventaully posted all those 'fun' photos of her online. That'll teach her to try to feed me turtle eggs.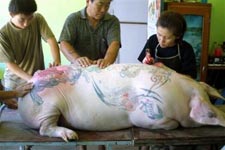 As for the tatoo I wanted to get - let's just say that after I learned where that needle had been I lost all interest in body art.
...So, is anyone up for a round of ping-pong?