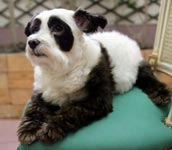 Now, students, in today's lab, we're going to dissect a live dog. The first order of business will be to flay the skin, revealing the musculature beneath. Pick up your scalpels, begin, and I'll walk around the room. Let me know if you're having any trouble.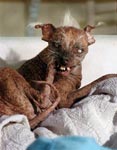 [60 minutes later]
Very good, very good. You missed a couple of spots, but the ears can be tough. Now wrap your dogs up in the plastic, store them under your workbench, and we'll resume tomorrow. Class dismissed!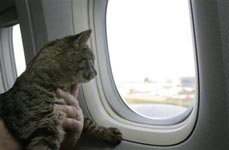 Purrrr... this is why I became a professor.