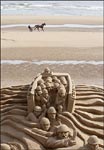 While the Sand-Men made a direct, head-on assault on Home Base, I cleaverly swung behind them on my chariot and routed the lot.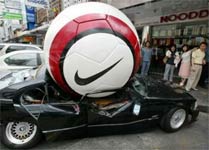 The mayor was so proud of my victory that he presented the Giant Ball of Product Placement to me. It was a great gesture, but I had a b*tch of a time getting the damn thing in my car.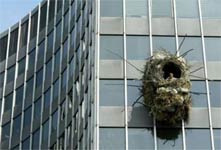 However, the fame quickly grew sour as people just would not leave me alone. In desperation, a clumped together a crude hut of mud to excape.

Later, after my story was made into a TV-movie and the royalty checks came in, I added some really nice condo units to the back of my hut.