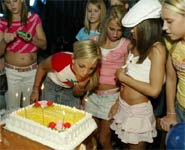 Despite my horrifically bad lactose intolorance, I was pressured into eating 2 bowls of icecream at the party. I desperetly tried to hold it in, my hand clutching my stomach in a futile attempt to hold back the tide. I might have held out, but that slut Christina offered me cake. She knew I couldn't refuse it.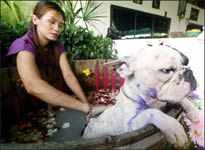 My stomach churned and growled, sounding much like Spot that time he went to the Asian doggy-massage parlor and got the "happy ending" to his massage.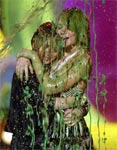 Finally, the ED came rolling out of me in a tragic volcano of sh*t.

The only plus side was that I finally got revenge on that whore Christina and her ugly friend MaryBeth.