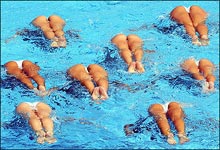 Jean-Baptiste Lamarck was among the first biologists to develop a theory of evolution. The fundamental flaw in his theory, however, was "the inheritance of acquired characteristics": namely, an organism could will itself to change during its life and pass these changes to its offspring. For example, humans which strived through diet and exercise to develop their butt muscles would inevitably produce children with well-muscled buttocks.

This theory, as we now know, is wrong.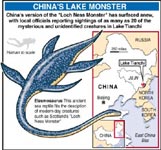 Like Lamarck, Charles Darwin noticed that species evolved over time, usually to adapt to the needs of their environment. We know this as "survival of the fittest." For example, Chinese lake monsters have slowly evolved long flexible necks in order to forage for food in drainage pipes. We now have an explanation for why organisms are able to pass their traits to future generations: genes.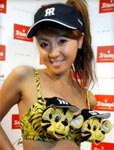 Our knowledge of genes has improved considerably since the first theories of evolution. Though we have the power to customize our own organisms, we must never forget that we are experimenting with lives.

Consider Japan's misguided attempt to splice tiger and human genes, in the hopes of creating a quadruple-breasted woman. Sadly, their desire for worldwide acclaim and fetish videos ruined the life of young Miyuki.