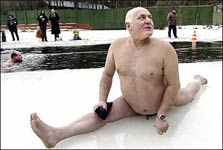 Speaking realistically, I was an old man---What chance could I possibly have of getting her to notice me? My friend said, "Antonio, all girls like a man with virtuoso control of his genitalia. Try to impress her with that."
So, I started out by stretching it really far...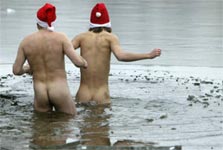 Then, real quick-like, I pulled out the ol' shrinkage trick. Heh...just thinking about her sweetness made this part pretty difficult, if you know what I mean.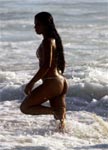 Too bad she never even saw me, and that the people who did had to have me arrested. In short, The Girl From Ipanema had rather auspicious beginnings...