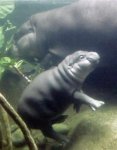 Regardless of the protestations of Apple Computer, Incorporated, this photo depicts the world's first podcast.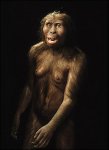 The news has had a stupefying effect on the population at large. Just look at this guy...he's definitely stupefied. So much so, that he might actually be stupid.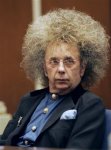 Apple is of course providing their own *think different* spin on things by introducing a new line of hair products as accessories for their popular 300 dollar and up over priced walkman products.

The new Apple slogan is rumoured to be, *Think Different...we like you money more than those guys.*!