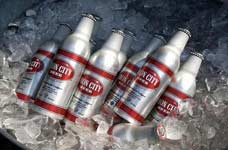 "Alright! Who here wants a hit of C02 from these whip cream cans?!? Just raise your hand."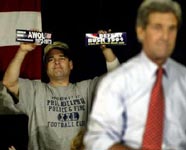 "OOOHHH!!!! ME!! ME!! ME!!"

"OK dude, get in line. Sen John 'Road Dog' Kerry gets to go first first, though."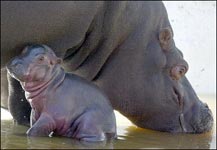 Many of Pres. Kerry's eccentricities during his term could be explained by his love for getting high with C02. His law which replaced the bald eagle with the gray hippo as our state symbol, for instance, can probably be chalked up to a late night C02 binge, as can his tendency to greet foreign dignitaries without his trousers on.