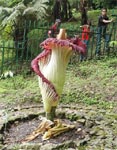 I sat patiently at my computer all weekend, fantasizing about the captions I would post come Monday.

My mind slowly swelled and grew, like some gigantic stinky plant from borneo, as I pondered the possibilities.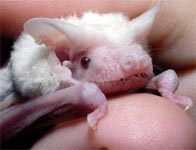 I knew that the weird little bat would make it into the photos, and I started planning puns and innuendos about sex and diarrhea based on it like:

driving me "batty"; come pet my tiny albino bat until he spits sour cream; that bat's as ugly as Plech; here's NOIP's orkut photo, etc etc...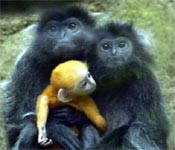 Imagine my suprise when I logged onto MEP and found only three other monkies sitting quietly with dazed looks on their faces! Where was everyone?!? Had Mort's rants finally scared off the monkies? More importantly:

WTF am I going to do on Wednesdays if the monkies are gone???