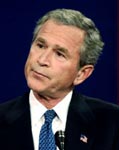 "Mr President, how do respond to that question?"

"Uh, Mr President?"

"...Hello?"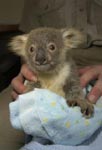 Meanwhile, in Bush's brain:

Heheheheh those Koala Bears sure are funny lookin' lil critters

Wait a minute...why are all those folks starin' at me. HOT DOG, ITS TEH DEBATE, GEORGE, WAKE UP!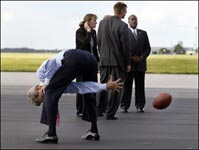 "Jim, I just want to say -"

"Sorry Mr President your time is up. Now, Senator Kerry, can you please outline your position on the Iraq war?"

"My position on Iraq is really quite simple. I stick my head like this, and my arm like this and my legs like this and I shake it all around."