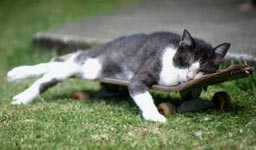 Laziness. As perfected by the feline variety includes passing out on whatever is nearby and just not giving a fuck what it is, who's it is, or where you're at. "Bother with me and I will bite or scratch the hell out of 'ya, bastard" thinks the cat.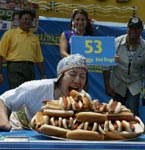 Laziness. As perfected by the human variety includes eating mass quantities of food with as little effort as possible then farting and shitting it out whenever and wherever possible. "Got something to say and I will knock you the fuck out," thinks the man.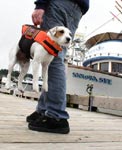 Laziness. As perfected by the canine variety includes making your "master" (hah!) carry you around since you REFUSE to keep up if you are demanded to walk. "I will piss everywhere and hump anything in sight," thinks the dog.