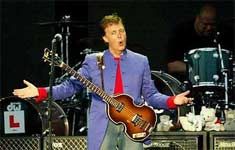 This case was going to lead me on more twists & turns than a hooker's grin. Down at the Heebee-Jeebee Club ol' Pops McCann the Macca impersonator made cryptic gestures at stuffed animals and a big red "L."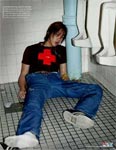 "Lavatory" seemed as good a lead as any, but there I lost my lunch over Jack White of the Stripes doing an obligatory photo-op. "Puppies . . puppies .. " he whispered. "Bird, BIG bird . . " And then, "Rococco . .rococco . ."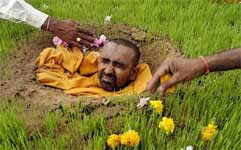 Rocky Rococco, that slimey weasel! I should've known!! I almost stumbled over him out in the park!
"Danger, you infidel FOOL! I am up to my neck with this filthy Bird and his puppy cartel! Get that pickle out of your dick fingers and get me out of here!!"