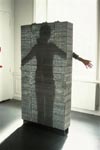 And the transformation has begun. Watch slowly as I metamorphis from plain Jane into...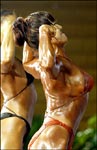 SHE-BITCH....Hah, hah!! I will slaughter you, you pathetic male species. Oh wait, something is going horribly wrong. I feel myself morphing yet again...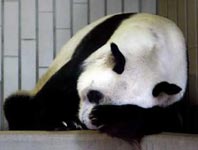 Oh, fucking great! Damn fucking witch doctor serum. Now, I am just a huge, fat, panda bear on the brink of extinction. Oh well, it could be worse. I could be a man!