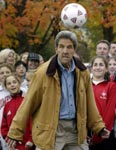 "The election is close, Mr. Bush. We have three options to guarantee victory. Option 1: we lob a small nuclear device at Mr. Kerry."

"Yee haw, Karl! Nukular. I like it!"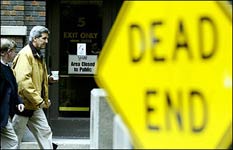 "Right. Option two: we poison his coffee."

"Nah, let's nuke his ass! So, what's option three?"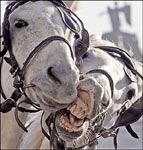 "Option three involves convincing the public that Mr. Kerry is actually a horse. It's a long shot, but then again, we did convince 70% of them that Saddam caused 9-11."