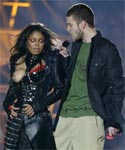 America knew about Ms. Jackson's fetish for tight clothing, but never suspected this. When the "wardrobe malfunction" occurred, it was like a bomb went off.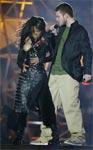 A swath of stadium seating 20 yards wide was simply vaporized; the 50 yards on either side were decimated by microflechettes of leather, formerly Ms. Jackson's costume.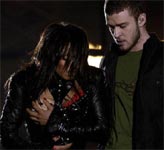 MTV officials apologized profusely for the incident, but pointed out that there were no casualties, as every single attendee had fled during Mr. Timberlake's solo.