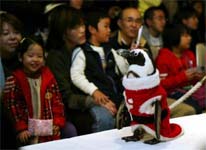 Brazil announced this week that it will back Linux OS in all of its government computers. Penguinmania is on the rise there, with top fashion designers declaring that penguins are "teh new sexy!" in typical bad grammar.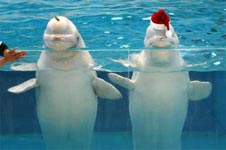 In response, Microsoft unveiled its new mascot, Blinky, the penguin-eating carnivorous sperm whale. Here is the regular Blinky, and to the right, the special edition Holiday Blinky.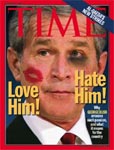 When asked for his opinion on the spot, President Bush could only stammer "Cumputers? I... uhh..believe America has the bestest...I mean goodest science men in the world." When asked to clarify his statement, he questioned the reporter's patriotism.