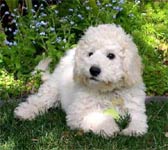 Your showcase consists of...

A new labradoodle!!! This unique new breed of dog was developed by Heinz, the makers of fine mustards and other quality foods. He jumps and runs like a regular dog, but only needs to urinate once weekly, so you can enjoy...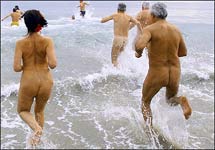 ... A trip to Walt Disney's brand new resort, Nakedworld!!! You and a guest will spend 6 days and 7 nights in Costa Rica at the Shosumsk Inn. You can ride all the great new rides, spend your time at the beach, or just kick back with a book, so long as you're wearing no clothing. Locals are kept out of the resort by heavily armed guards, so you can simply relax and enjoy, and when you return you'll come home to...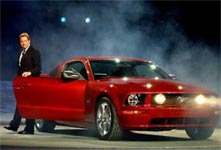 ... A brand new car!!! This 5-speed 2004 Mustang is fully equipped, with leather seats, deluxe AM/FM 8-track quadrophonic sound system, and hanging tree air freshener. You'll enjoy cruisin' the strip and pickin' up chicks in this car that handles like an overripe cantaloupe.

All this can be yours... IF! The Price Is Right!!!