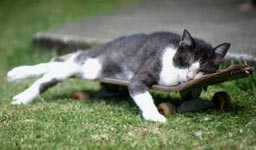 The guard was down like a cat on a summer's afteroon. Quickly Lil and I popped him up on one of those wheeled operation tables and into the janitor's closet.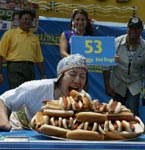 Stealthily we snuck into the 'Authorized Personnel Only' area, where the other M.O.N.K.Y. agents were passing their time having hotdog eating contests. I was greatly impressed with Agent mypalmike's technique - he scarfed down 53 dogs in under 3 mintues.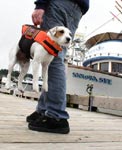 "Kumi!" Agent Lauren shouted, right before I was dog piled by six more beefy guards.

"Lil!" I cried, but much to my horror I say my pwca partner hoisted aloft by some strange form constraining device.