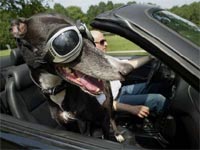 In our last episode, Dober Man and his sidekick Pot Belly Boy were rushing to stop the evil Dr. Flynt from corrupting the youth of America with mind-altering comic books.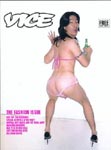 But they were too late! Under the influence of the pernicious publications, young men were already changing into hideous... well, um, unusual... no, more like cute... um, yeah, cute young things.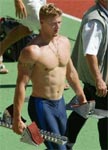 "Dober Man has failed!" lamented Captain Beefcake. "I guess it's up to me to comfort those poor lost souls who have fallen victim to Dr. Flynt's machinations.

"I must remember to send Flynt a thank-you card."