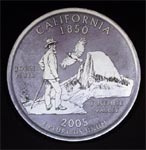 Bradshaw's customary aroma was making my throat clench like a bookie's fist, but I needed any leads I could get.
"This is a lost puppy case, flatfoot," he smirked.
"I need your nose in it like I need this phoney coinage!"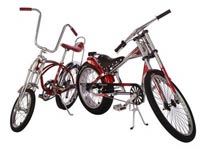 But the coin gave me an idea - something about big birds . . "Hey, Bradshaw," I grinned, "Looks like you've got some nifty new vehicles for your crack patrol force!!"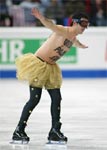 Yeah, it was those Ice Capades again . . I couldn't get the image out of my head . . Something about a skater who called himself "Big Bird, friend of PETA"