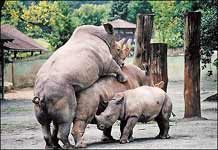 Let me take a look...

Whoa! You're in trouble, big boy; she's locked up on you!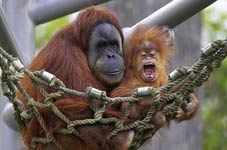 HAAA HAA HAAA!

Stupid thino!

Hey, is it time for a ..STAMPEDE?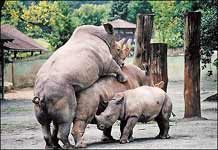 You know, big boy, this can happen if you don't get a female "in the mood".

Try being more seductive in future,a bit more gentle... of course, we can't
change the fact that you're a three-ton pig with a horn in your face...