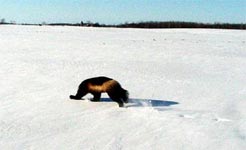 This week on Sex and the City:

Miranda finds herself alone. So very alone.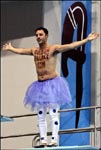 Carrie gallivants around Manhattan in a $600 tutu, has a screaming fight with Big from a sixth-story balcony, and retreats to her apartment alone. So very alone.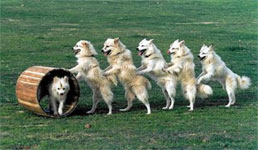 Samantha is up to her old tricks, doggedly pursuing sexual gratification from everyone she meets. Afterwards, however, she finds herself feeling alone. So very alone. ...With the exception of the six Siberian huskies sleeping off their hangovers in her bed.