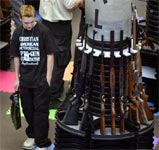 I had to think long and hard about what Muffy the "masseuse" said - "everyone" knew about the puppies??

Just maybe that would include little Atilla, that kid who scrounges spent shells down at Bubba's Gun heaven?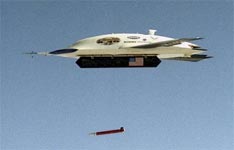 I had to get little Atilla in a half Nelson to tear him away from the video game console in Bubba's back room.

"Hey, flatfoot!!" he yelled "I was just about to incinerate Uzbekistan!!"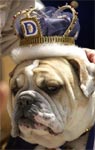 "I'm not interested in your family history kid," I growled. "I need whatever you know about Domenic, the local doggie godfather! Where's that social club of his?"