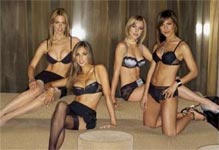 To recap - I and Lil were caught by the Fearless Four. You can't see me in this pix because I'm trussed up and laying on the floor.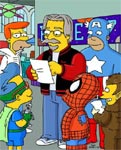 "Now," Monica, the brunette leader said, "you're going to tell us everything we want to know or we'll dress you up like Sailor Moon and toss you to the fan boys!"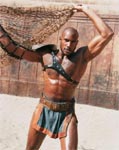 My cries of distress alerted ajiav to my percarious sistuation and with a roar that scattered the Fearless Four like the brainless pigeons they are.

...Ajiav, you are going to untie me, right?