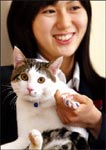 "That's right, Mr. Anderson.

These claw attachments, you might say, represent one small step for the Nokoyama Corporation, but also one great leap forward for feline space travel and exploration.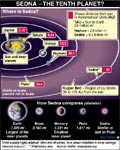 "Certainly the harsh realities of space travel are too much for you or I to bear, and thus better left to the cat, or, as the South American Aztec tribe called them, Nature's Astronaut.

We at the Nokoyama Corporation feel confident in sending Toyo and her friends to Sedna in the first feline space mission of 21st century Asia.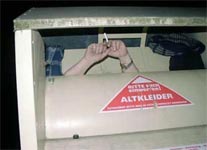 And then, perhaps our scientists and yours can exchange information.

We will tell you about space, and you can tell us about (snicker) ...clothing receptacles. We...(snort)...are envious of your (hee-hee)...brilliant techniques. HAHAHAHAHA....!"