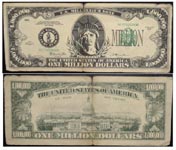 "Remember: I made you all into millionaires!" Bush would say during re-election.

He forgot to mention how endless war spending had de-valued the dollar to the point that millions were needed to buy a loaf of bread.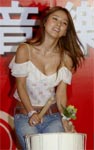 Having seen once and for all that the American public was intrinsically stupid, the stronger of the Asian countries formed an investment group to buy us outright.

That's how I met her.

She would beat her little drums to keep us working at a steady rhythm. And she liked to punish.

Sometimes I messed up on purpose.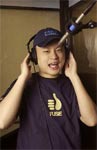 If not for my mistakes, we would never have had those moments ---those lustful and violent explorations of each other's orifaces that only God would truly understand.

In nine months these explorations led to a second "mistake..."