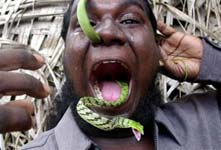 "See children? The 'eastern striped sinus snake' is really quite harmless and the stories about it's evil nature are greatly exag...."

(schlurp)

"GARRR!!! OOHHH MY GODDDD!!! ARRGGHHH!! HELP ME, DEAR GOD SOMEBODY HELP ME... (akkkkkk)...."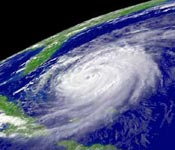 With that, the animals of the world revolted against the humans, and took back the planet from their hominoid overlords. In a spectacular coup-de-grace, all the pidgeons flew togther in a spiral and simultaniously released a barage of poo, resulting in a sh*t-typhon which wiped out the last remaining human stronghold.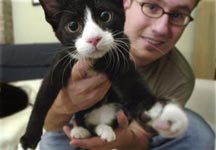 This cautionary tale is why I prefer my pet cats Chinese-style: deep-fried in garlic sauce with plenty of rice noodles on the side.