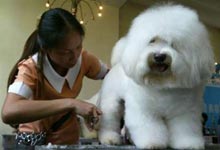 This week on Sex and the City:

Charlotte tries to forget her man woes by adopting a cute puppy. However, she is shocked to learn that even cute puppies poop, and hires a nanny to clean up after the dog.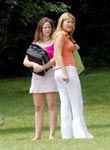 Carrie and Miranda try to forget their man woes by going camping. They forget to pack a tent, sleeping bags, bug spray, food, and tampons; to make matters worse, Carrie packs only white Donna Karan pants.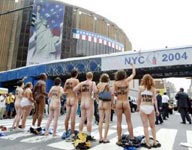 Meanwhile, Samantha is busted for participating in an outdoor street orgy, but fortunately gets off by groping the Statue of Liberty.