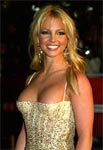 As your senior advisor, Mr. Pope, I must say that my job is becoming unbearable. Last week, when you requested "an audience with Britney", I managed to arrange it somehow on short notice. And then you complained that I should have brought Madonna too!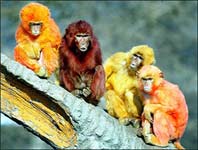 Later, when you asked me to get monkeys for the papal zoo which were "the colors of Lucky Charms marshmallows," I came through again. But all you could do was complain that there were no "green clovers or blue diamonds."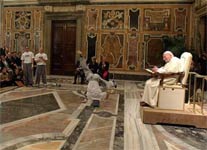 You wouldn't be happy if I stood on my head and spit nickels!