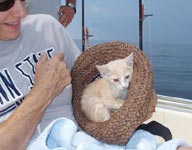 "Bring me the BIG reel, Skipper! I see some hippos off the starboard side!"

Determined to land a trophy hippo, I carefully hooked the squirming kitten through the spine and tossed my line over towards the massive beasts.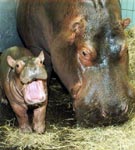 I got lucky that day, landing both an adult and a baby hippo with ease. Unfortunetly for me, the baby hippo was far below the size requirement and I got popped by the game wardens on the ride home.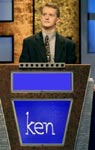 "Why no, your honor, I DIDN'T realize it was against the law to catch baby hippos with live bait..."

That f*cking baby hippo cost me six years in a Congolese prision and ten thousand rupee fine.