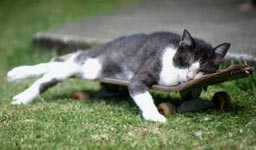 A swift hammer-strike to the back of the head was all it took to immobilize that stupid feline. Once unconcious, it was a breeze to tie her to the skateboard and send Sassy rolling into traffic. HAHA!!!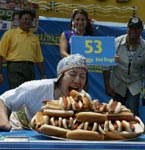 Next, the golden retreiver "fell" into a wood chipper and was quickly reduced to a fine puree. To hide the evidence, I dropped off the barrell of doggy-flesh near a hotdog factory. God only knows what happened to Shadow's remains then.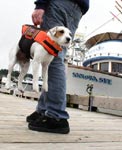 My quest for vengence was complete when the yapping pup had his "fishing" accident. I guess Chance shouldn't have been wearing that cement collar when he fell in!

TAKE THAT, YOU "HOMEWARD BOUND" F*CKTARDS!