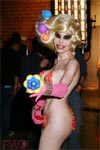 They're everywhere I tell you, everywhere!! See those eyes? The "greys" are finding innumerable ways to infiltrate our world!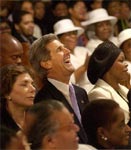 Kerry laughs, watching Bush testify before the Commission - BUT, see those two strange characters in the white saucer-shaped lids!!?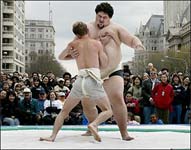 And, even as the Presidential debates escalate, over there to the left, watching . . watching!!