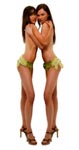 US Presidents aren't the most moral people around. For instance, Clinton's new batch of secret service agents includes "Agent Brandi" and "Agent Tiffany."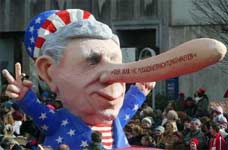 Also, Bush claims to have stopped using coke, but just take a look at that honker. Its the PERFECT size and shape for snorting mondo lines of blow of Condi's ass in the oval office.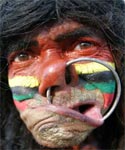 Bush Jr isn't too easy on dissenters either. Look what he had done to this "enemy combatant," who made the mistake of posting derogatory captions about Ol' Shrubby on MEP. Ouch.