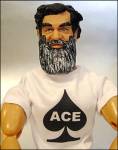 S.U.N.F.L.O.W.E.R.'s ringleader looked strangely familiar, but I just couldn't place his face.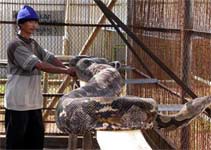 Lil offered to infilrate S.U.N.F.L.O.W.E.R.'s stronghold, but apparently got caught by one of the Vietmanese cooks. Swearing in as many different languages as I remembered I leapt into the fray to help save my partner, mission be damned.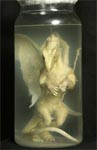 Which is why, Acting Cheif Axolotl, I was unable to recover the C22 explosives. However, I did have time to hide them in a place where no one would think to look...