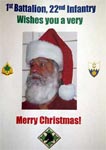 Deep in his secret hide-out, Saddam Claus plotted his next attack on the Evil West. Things were getting desperate, but he knew it was time to use his MWDs.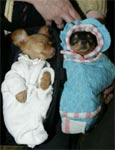 He planned to drop his MWDs (Mini-Weiner-Dogs) on the 25th of December, deployed from his Sleigh of Death. "The sleeping evil ones won't know what hit them", he chortled.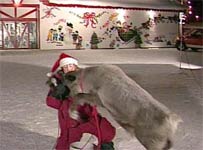 Fortunatly for the Free World, the 1st Battalion 22nd Infantry had gutted his reindeer, crawled inside the carcasses and successfully attacked using the element of suprise!