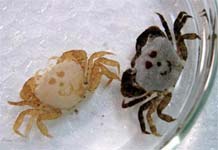 These might look like a couple of harmless, even happy crabs. But these poisonous crabs emit a saliva that, when ingested, acts as a hallucinogenic drug.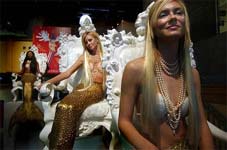 Teenagers call it "crablicking", but it's also referred to as "frenching the shell", "snorking", and "steaming the clamato". It's developed a cult-like following.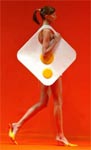 Look out for signs that your child may be involved with this new drug: sleepiness, a lack of interest in homework, and the wearing of large ornamental dice.