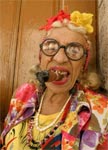 Spending time with 'Grandma' is always interesting. You see, Grandpa became Grandma after a bit of surgery.

You could say she is a bit eccentric. You see, she lives in Miami pretending to be a Cuban exile. She dons hideously bright clothing, insists I call her Abuela which is grandma in Spanish, and always asks for pollo frito when we go out to eat.

She is a bit embarassing in public, so I prefer to spend time with her at home where Abuela drinks me under the table when we have mojito drinking contests and hogs all the Cubans.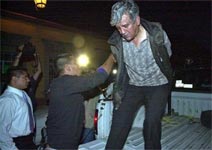 Which explains the night the neighbors called the cops.

I don't remember what happened, really. But they say I became insolent when Abuela demanded pollo frito and refused to pour me my sixteenth mojito until I went into the kitchen and fried some chicken for her.

Apparently the flour flew, then I stormed off dead set on stealing her uninsured truck to purchase a bucket of KFC and replace the label with Fresco! Miu Picante!!

That's when I met the nice fellow from the Miami Police Department. He took me down to the police station where I explained Abuela's demands. He shook his head and said 'Si' before releasing me free of charges.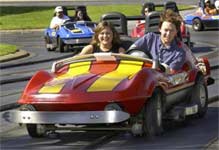 Now I have traded in weekends with Abuela for go-cart racing with the hot police woman who strip searched me.

Thanks Abuela, you perra loca!