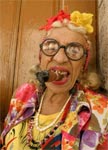 HEY ETHEL! ARE YOU WATCHING THE NEWS?

NO? TURN TO CHANNEL SEVENTEEN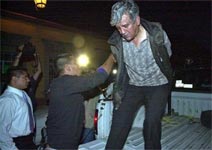 "A now-armless George Lucas has just barely escaped with his life from a bizzare ordeal:
Kidnapped by a digruntled platoon of Star Trek fans, Lucas was forced to watch The Empire Strikes Back repeatedly, with a portion of his arm cut off at the Luke/Vader confrontation scene."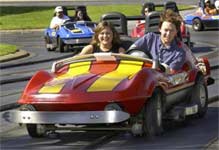 "The ringleaders, a nondescript male and female caucasian pair, hoped to force Lucas to 'realize what complete crap Episodes I and II were' before he wrapped up production on Episode III.
The two escaped in a replica Mach V from Speedracer. Authorities have asked Racer X for help in their investigation."