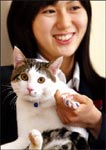 I am Purrgatror, new ruler of this world. I apologize for taking cat-form, but this allowed me to easily capture the island you call "Japan".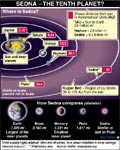 My home world is the planet Sedna, seen here. It is an artificial world, powered by a jalapeno-flavored honey reactor.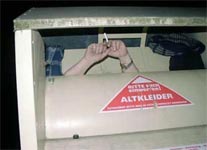 I am here to dump your so-called President Bush into a suitable trash can, for the good of your planet.