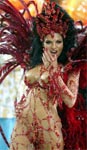 Ahh, let's see.
Gotta come up with a caption for this.
Something clever, yet not too crass.
Short but sweet is really the key.
Hmm, this lady looks weird. That's a good start, but what on Earth does she have to do with dogs and cats? Well, at least dogs and cats are related.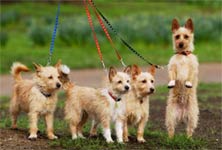 Elvis, guyPaulo, and 3Suns were too busy looking for a pussy joke, but one astute caption doggie saw what was happening. mypalmike was breaking the formatting! "He will pay!" cried Axolotl.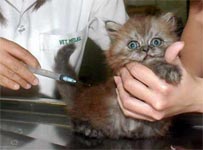 No, PLEASE! I won't do it again... Meow!