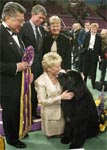 Well done, Dr. Huffensuker. Your demonstartion of canine brain surgery wins you the nobel prize. But, please, show us the trick again!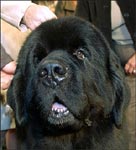 Alright. See? First, you stick your fist into his cerebellum (slump), then you wiggle your fingers! Watch him dance and vomit at the same time.

DANCE YOU RETARED BASTARD, DANCE!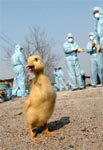 Later, after Dr. Huffensuker dies
Oh Shit! I've been reincarnated as a duck in the middle of a Bird Flu epidemic! F*ck! Karma sucks.....