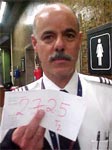 With Mostemailedphotos gaining popularity quickly, Mort finds himself devoting 12-16 hours daily to maintain the site. Here, he shows us the average number of comments posted, plus his pithy reaction, in one gesture.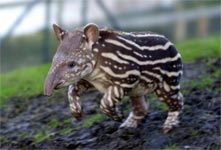 But don't worry Mort, I'm sure the comments will "TAPIR" off soon.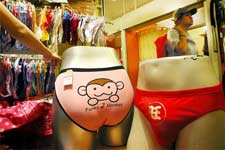 If not, you might have to quit your day job as an oriental underwear designer.