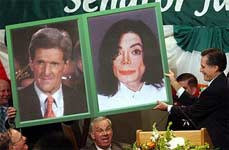 In a quick move, Donald Rumsfeld took out the Al-Quaida spy by dashing him over the head with a large anti-Kerry sign. The heavy wooden square hit the bastard with a sickening thud, and he collapsed instantly.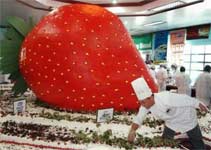 Not to be deterred, Al-Quaida responded by attempting to drop a 1000lb strawberry on Laura Bush. Fortunately, the portly first lady side-stepped the fatal fruit, and quickly diced it up to feed impoverished white Republican children.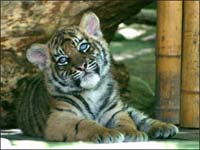 The Tiger Overlords of Zenn laughed. They knew our petty squabbling would only make their invasion that much easier. Licking their chops, they waited patiently, watching as the tasty Americans fattened themselves on french fries and pork rinds. Soon they would avenge their endangered brethren. Soon...