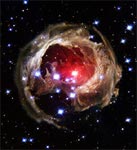 A strange flair-up by the sun caused extreme global-warming this year, including the complete melting of the north pole.

As a result, the pole becomes a bizarre tourist trap, as visitors bask in the glow of the solor radiation.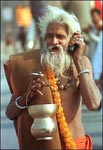 "Rob? It me, Santa. Yeah, this weather is great at the pole now! I've got a great tan, and this 'Adkins Diet' thing is working like gangbusters. Uh, let me run, Rob. There's a couple of honey's here that need to sit in Santa'a lap. Ciao babe!"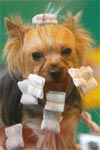 Santa's celebrity status was jeopordized, however, when Rudolph was caught smuggling exotic, long-haired miniature reindeers out of the pole and into the worldwide miniature reindeer blackmarket.