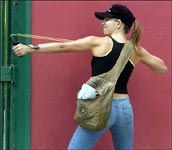 In a display of over-confidence following the Academy Awards, Legolas aimed his new weapon of choice at the Dark Lord.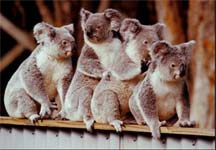 His trainers (from left: Sam, Merry, Pippin and Frodo) looked on anxiously as he prepared his shot.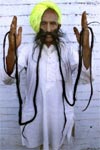 Sauron, in a rare public appearance, indicates by how much the elf's stone missed it's mark. It is reported that he later dined on Elf Salad followed by Hobbit stew.