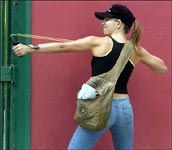 "DIE you environment-poluting, capitalist, species-killing bastards!"

With the addition of Anna Kornikova to the radical animal rights group, PETA received world-wide attention, and the eco-friendly movement picked up steam.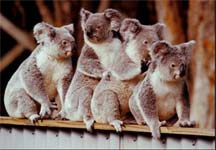 With their future now secure, previously endangered koalas across Australia joined together in celebration with a spontaneous "Bunny Hop" dance.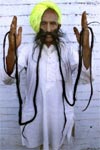 Sadly, the world was still not tolerant of PEOPLE the way it was of ANIMALS. Expecially people with freaky black antenas growing out of their faces and weird bright-yellow hairdos.