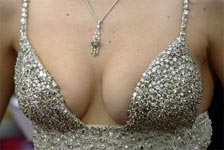 I, Sir Lancelot, searched far and wide for the grail. It was the perfect combination of boobs and sparkle. While possessing no mouth was an obvious disadvantage, the fact that the lovely torso could not speak, and therefore, could not bitch at me, was certainly a plus.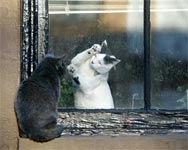 I had to fight many ferocious beasts in my quest to obtain it.

Well alright, maybe "MANY" was really only "TWO" and the "FEROCIOUS BEASTS" were just the 2 cats I had to pass by on my way into Hooters to pick up the torso/grail.

But they had the look of EVIL in their eyes, I say!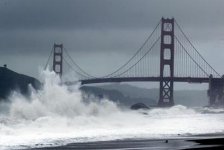 After obtaining the grail I became bitterly jealous and paranoid that some other horny knight would seek it out. So I hide it in the best place possible; A gay beach in California.

Oddly enough, I bumped into Sir Galahad on the beach one day. Hhhmmm....he said that he was "questing in the dark cave for the White Dragon of Mannassville," but he wearing only a thong.....